Meet and Greet in London
Hello everybody!
First of all I'd like to say "Thank you" for your sweet emails! It's always quite a challenge to pick a winner out of many interesting and warm-hearted messages and I am sorry that I had to choose one and could not meet all of you, also I'm sorry for those who said that they are living in another country or that just didn't have the chance to meet me that very date, I'm sure there will be other possibilities for a "Meet and Greet" with me, so don't worry ;-)
This time, however, the lucky winner, was Mark Maloney, a really charming person and beautiful soul, who travelled to London to see me and have a little chat.
And while it seems that British people are more used to greet each other by shaking hands,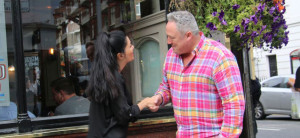 I showed Mark how I am used to greet people :-))))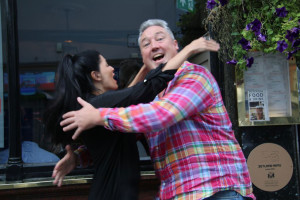 We had a really nice conversation, while drinking coffee in a pub. Mark wanted to know all about my musical journey so far, we talked about spirituality and life in general and he also told me a little bit about his life. Finally I asked him: "Do you wanna listen to some unreleased material?" and as his eyes started to shine with curiosity and pride that he will be able to get an exclusive musical sneek peek, I showed him some of my songs that will be on the "Ambassador of Light" album and he was really happy about it ;-)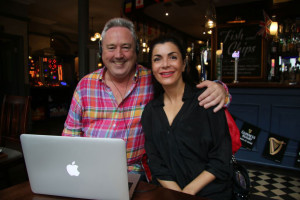 What a nice afternoon! I really enjoyed the "Meet and Greet" with Mark and I am already looking forward to the next "Meet and Greet" in another city :-)))
Cheers,
Natascha