Interview with Zap! Bang! Magazine
Hello dear fans!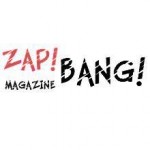 I had a lovely interview with Zap! Bang! Magazine. 
This is the link to my interview:
http://www.zapbangmagazine.com/
Here is the full interview as well:
Natascha Hagen to become an Ambassador of Light
Natascha Hagen
2014-12-15
Natascha Hagen first found prominence on the European dance music scene with hits such as "You and You" while also going double platinum as a songwriter and co-owning a recording studio until 2012. Now Natascha is preparing a comeback as an artist with a broader musical range than ever: powerful songs, inspirational lyrics, soaring melodies that alternate with a fragile intimacy. We caught up with her to find out more about her approach to music.
First up, tell us bit about yourselves – what were you all doing before you started making music?
Actually I have been singing since I was little and had some major TV shows as a teenager, but due to my parents' wish, I went to an academic high school, passed the general qualification for university entrance and then, after a three months stay in New York, where I got a taste of acting at the "Lee Strasberg Theatre Institute," I gave university a try in the fields of study: "economics" & "translation," cause I knew it would be something that my Dad would want me to do, but within short I figured that it was not what I wanted for my life.
Then I tried out tourism for a year, but though my grades were very good, I was always dreaming about recording studios and performing. When I attended a three week course at LIPA in Liverpool, it was kind of an awakening and I recalled to my mind that my life needed to be about music. So I filled out the admittance form and was hoping that I would get an audition, so that I could study there. I knew this procedure would take a year until you can start to study (if accepted), so I went to Barcelona to learn Spanish and study a bit of music meanwhile.
As fate willed, I ended up with a recording contract in Barcelona, within short I was in the charts and decided to stay in Barcelona for a while and not go to LIPA, although I meanwhile would have received the invitation for an audition.
What was the first style or genre of music you really got into? Was there a particular song or artist who inspired you?
I really liked the music of the 80s. Madonna and A-ha were one of my favorite artists/bands of that era.
As an artist I got into dance music first, it was Eurodance and it was a really cool time, but as "Natascha as a private person" I also felt a passion for musicals, like "Beauty and the Beast," "Moulin Rouge," "The Lion King," "Dance of the Vampires" and artists like "Tori Amos" or "Sarah McLachlan."
Especially "Celine Dion" and "Lara Fabian" inspired me. I loved all these soaring big ballads and I still do, but especially nowadays, I also think that there is a lot of great pop and EDM music out there, with an incredible quality to it, songwriting- and production-wise.
Tell us when you realised you wanted to get involved in making music and playing tunes to people?
Well, actually, when I was 5 years old, I had my first TV show and I remember how the director and a few other people from the production team said: "Natascha, you're going to be an actress" and I answered with an inner conviction: "No, I am going to be a singer."
If you could go back in time and give yourself one piece of advice that day, what would it be?
Don't do what other people want you to do, even if they think they know what's best for you, cause you are still the only person who knows what feels right and what doesn't, what makes you happy and what just makes you adapt, so everyone else is happy.
Believe in yourself, listen to what your heart and your soul tell you, cause your soul as your inner wisdom is always right and knows what's good for you. After all, stay true to yourself and if you don't feel happy, don't hang on in toxic situations too long, there's no need to be afraid of changes, even if your mind doesn't seem to find a good way out and your thoughts are spinning around like a hamster on a wheel, the solution will show if you are willing to change, if you trust in yourself and your inner guidance and make one step after another.
How do you set about writing tunes? Is there a common starting point for all your work?
There are different starting points. One way is to have the playback with the chords first, then write the melody over it and after that the lyrics to the melody, but it sometimes can be tricky to find the right words to the already existing melody.
Another way for me is to just sit down on my piano and play some chords or a certain line. From there some words, along with a melody come into my mind and the song originates.
If your music was a person, how would you describe their personality and where would they live?
While reading your question, I was smiling. If my music was a person, I guess it would be a strong, insightful person, with an attraction to dramatic expression on the one hand and an uplifting attitude on the other hand, a person who has experienced a lot, who has been through happy times, but who has also gone through fragile moments of heartache and pain and who grew as a person because of that and learned that life is precious and beautiful and should be valued and that obstacles can be overcome.
A person who learned that there are different kinds of love we experience and that some encounters are so deep that it is as if two souls recognize each other. If my music (plus lyrics) was a person it would be one who learned that you should tell people how much you love them, cause you never know when it's the last time you see them, a person who learned that you have to love yourself first to find happiness and that it is never too late for a change. A strong, yet sensitive person with a big heart and the passion to spread love and hope to others.
I guess this person would have two residencies: one somewhere in a warm country by the sea to enjoy the warmth and the colorful world and another residency in a colder country for reflective times in front of the chimney.
What are your top three "must haves" while you're on tour?
Well, it's been a while since I've been on tour, I guess you better ask me this question next year again, when I start to perform again with a band, since I am evolving as a person and hence my needs as well.
Hmm, I guess, right now it would be "a passion within to perform," "good monitors and my favorite mic" and a lot of "room temperature water" (I love to drink water without gas, but I can't stand it when it's cold), as well as "healthy food."
A "plus", but not a "must have" would be a cosy king size bed with a lot of pillows, cause the feeling of being able to spread out actually makes sleeping better and easier and helps to stay fit on tour.
What have you been listening to this year so far?
Actually what has been on the charts.
Do you have any pre-set rituals?
Before performing I do a few vocal warm up exercises and I "centre myself." In everyday life I try to give myself a treat every day, either exercise or go for a walk to catch some fresh air, have an enriching conversation with a friend, read something positive, inspiring or motivating, even if it's just a few phrases and if time doesn't permit, I make at least sure that I laugh once a day.
What was the most significant moment of 2014 for you and why?
I guess it was the sudden passing of a dear and still very young friend. It made me once again aware of the transcience of life and how much life should be treasured and enjoyed and for how many things we can be thankful for.
What have you been listening to this year? Can you give us a top three records of 2014 so far?
Oh, so many great songs were released this year, I guess it's almost impossible to give you a top three list.
One of my favorite ones was "John Legend" – "All of Me" (the ballad version and the Tiesto remix) and "A Great Big World and Christina Aguilera" – "Say Something" (although this song was already released at the end of the year 2013), but I also love songs like "Maps" by "Maroon 5", "Happy" by "Pharrell Williams," "What are you waiting for" by "Nickelback", "When the beat drops out" by "Marlon Roudette", "Waves" by "Mr. Probz" (Robin Schulz Radio Edit), "Lovers on the Sun" by "David Guetta feat. Sam Martin", "Netzwerk (Falls Like Rain)" by "Klangkarussell" (these are Austrian guys that are now coming up).
If you could collaborate with any living artist, who would it be?
Josh Groban.
How is 2015 shaping up for you? Where can we see you play?
The biggest project will be the completion of my album Ambassador of Light and I will also put together a band to play live again. When ready, I will announce tour dates on my website www.nataschahagen.com.
by Mike Barnard