[dc]H[/dc]ello everyone! I hope you're all doing fine. I just wanted to take a minute to share some cool news with you. Some time ago, I wrote a song called "Run." I didn't quite know what to do with it then, so I "put it in the drawer" until recently, when I suddenly got the news that it's going to be featured on the show "I Used to Be Fat" on MTV. Isn't that great?
So what exactly is I Used to Be Fat MTV? I Used to Be Fat MTV is one of the most popular shows on the MTV network, dealing with weight-loss and achieving personal goals. It's one of the fastest growing shows in viewership on the network and it's especially popular with teenage viewers.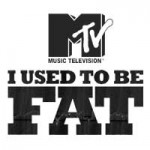 The basic idea behind it is that the show features some teenagers and young adults who want to lose weight. They are overweight for their age and frame and need to lose weight for one reason or another. The staff from I Used to Be Fat MTV helps the individual who is chosen for the show lose the weight and reach their goals.
The reasons for needing to lose weight can differ from one case to the next. For example, some people on the I Used to Be Fat MTV show need to lose weight so that they can qualify for a particular job. Others want to lose weight simply so that they can look better and gain the respect of their peers. Regardless of the reason that they need to lose weight, the show helps them lose the weight and chronicles their journey to becoming healthy again.
My song "Run"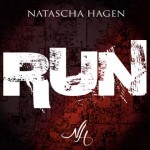 Now that you have some idea of what I Used to be Fat MTV is about, you should also know about my song "Run." The basic idea behind "Run" is that it's a really inspiring tune designed to help those who listen to it. "Run" is one of those songs you put on your iPod while you're working out or running to give yourself the motivation to keep on going until the job is done right. It's all about helping you reach your goals and getting motivated to get off your tail and start working out. Because of this, they felt like it was the perfect song for the I Used to Be Fat MTV show.
One of the main points that I tried to make when recording this song is that you have to be willing to overcome your personal doubts and fears if you want to succeed. The main idea behind this MTV show is that you have to be willing to overcome the issues that helped you get into the situation you're currently in. This makes the song "Run" an obvious choice for the I Used to Be Fat MTV show.
"Be one of the 1000 people who can download my song "Run" for FREE by clicking here."
I Used to Be Fat is one of the most popular and helpful shows on the air. With all of the other junk that finds its way into reality TV, it's a really inspiring show that has the potential to make a difference in the lives of others. So often in life, we see people who are struggling and don't take the time to listen to their stories or find out why they got into their situations in the first place. I Used to Be Fat MTV aims to fix this problem and provides some quality entertainment to those who are willing to watch it. If you're looking for a truly inspiring show that can brighten your day, try and watch this one. As with most of the shows on MTV, it doesn't really have much to do with music, but it does come with a pretty awesome message to take home. You can reach your goals if you're willing to work at it and overcome your fears.
I enjoyed writing "Run" and I hope you enjoy listening to it when you watch I Used to Be Fat MTV. If you check out the show and you hear the song, you can download it from iTunes right away and throw it on your iPod or iPhone. In fact, I've got a special deal for you today if you enjoy the show I Used to Be Fat MTV and my song "Run," you can actually get it for FREE  just by doing something simple. Click on this link: www.nataschahagen.com/download-run-free/ and be one of the first 1000 people to sign up for my newsletter! That's all you need to do to get your FREE download!
If you like the I Used to Be Fat MTV show, you are definitely not alone. I feel honored to be a part of it with my music and hope that it will continue its rapid success and that as many people as possible get the help they need. This show has universal appeal and it actually has some substance to it, unlike most of the shows out there today. Be sure to check it out as soon as you get a chance and listen for my song. I'd be willing to be just one episode of I Used to Be Fat MTV will have you hooked.